Packaging – Pallet wrapper and stretcher as a useful extension for the pallet changing system
Fully automatic inline pallet wrapping
Before produced goods start their long and rough way to the destination, they must be protected as good as possible against transport influences. Often the internal and external movement of goods is accompanied by vibrations, dust or moisture.
Such protection is realized by a complete wrapping of the goods and their carrier with ultra-thin film. The film thickness is only 5 to 23 µm (depending on pre-stretching) and an individual number of film layers or windings.
The protection requirements of the goods, the required performance level and the stresses in the subsequent transport process determine the type of packaging system to be selected and the films required.
The focus is always on a stable construction, gentle handling of the goods to be protected and this with maximum performance while considering the minimum space requirement.
Baust uses different wrapping and stretching systems from well-known manufacturers to find the optimal solution for every requirement with more than 60 years of experience in the field of material flow. The packaging line can be completed by other important components such as strapping machines as well as labelers. In the pharmaceutical and food sectors, for example, pallet changers, centering stations or disinfection locks are often integrated into the fully automated conveyor system.
This creates an indispensable key element in your logistics process.
Machine types:
Turntable wrapping machine
Rotary arm wrapper
Ring wrapping machine
Shrink wrappers
Hood Stretchers
Turntable wrapping machine
The product follows its way over the conveyor system to a turntable element with built-up conveyor system. On a laterally mounted tower there is a film carriage which moves the film roll up and down to create the transport protection. The product rotates around its own axis.
These machines are characterized by a robust construction, few moving parts and their small footprint. However, the pallet format as well as the maximum rotation speed and thus the wrapping capacity are limited.
Up to 60 pallets/hour are possible with this system.
Rotary arm wrapper
In this variant, the conveyor system transports the palletized goods to the wrapper. A film carriage is attached to a rotating arm and circles around the pallet to wrap the goods by moving up and down evenly.
With the rotary arm wrapper, the goods remain motionless, allowing gentle load wrapping. In contrast to the ring winder, where the winding ring must always move to the uppermost position, the winding arm can be freely positioned on rotary arm winders. This allows higher winding speeds with high rotational speed.
Up to 85 pallets/hour are possible with this system.
Ring wrapper
This wrapping method uses a very proven rotating ring system. Also with this wrapping method, a film carriage is moved around the product. However, this film carriage is mounted on a vertically moving ring system. The machine operates almost silently and has a modular design.
Individually selectable wrapping programs with variable film end and film start as well as a frequency-controlled speed of the ring unit allow ideal adaptation to different packaging requirements and throughput rates.
Up to 150 pallets/hour are possible with this system.
Shrink wrapping systems and hood stretchers
These systems can cover the pallet standing on the conveyor with a hood. A film tube is cut from a film roll and then pulled over the goods as a hood. By cutting off the foil roll, the foil hood is closed at the same time. In the case of the stretch hood, the film is pulled over the goods with pretension, whereas in the case of shrink wrapping, no pretension is applied. However, this is followed by a thermal treatment to apply the film to the goods.
This 5-sided protection allows goods to be optimally protected against dirt, moisture and theft. Any barcode labels on the goods can still be read although the film is applied. These machines can accommodate up to 4 different film formats in a small footprint due to their compact design.
Up to 200 pallets/hour are possible with this system.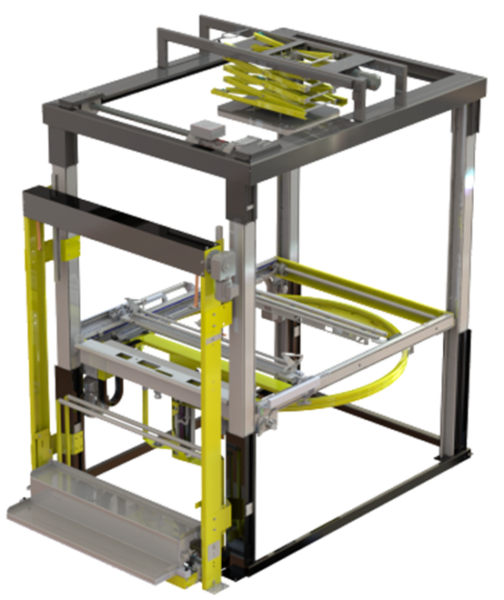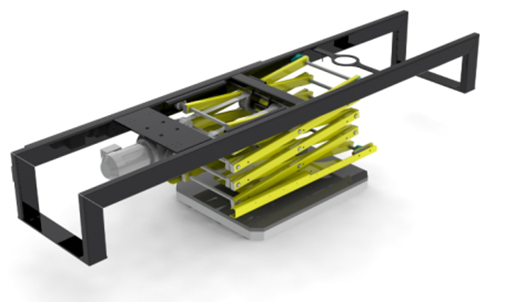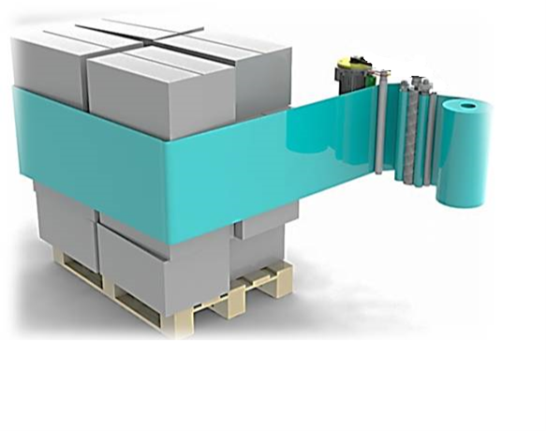 Why wrap pallets?
Hygienically safe packaging
Transport protection and load securing
Protection against dust, dirt, water and other weather conditions
Product stabilization
Professional appearance
Why are pallets wrapped automatically?
Optimal load securing due to pre-stretching of the film
Time saving due to high output (up to 200 pallets/hour)
Cost savings due to lower film consumption (up to 70 %)
Large and individual selection of wrapping programs
Protection of people through ergonomic relief
Protection of the environment through film savings
Selectable additional equipment:
Cover film applicator
Double film carriage for higher outputs
Edge protector feeder
Film roll changing systems
Hold-down device
Pallet profile check
Weighing systems
Pallet lifting devices
Ionization against static charge
Foil end warning
Foil lacing device
and much more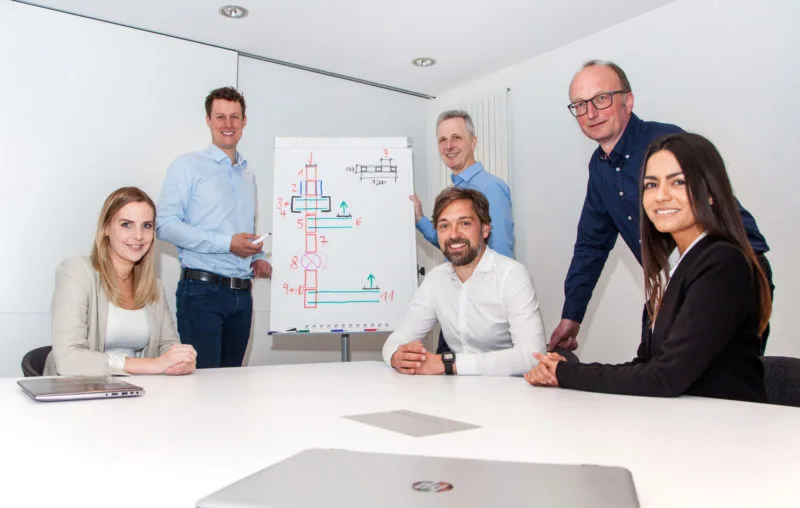 Free initial consultation & technical planning
Kostenfreie Planung der definierten Spezifikationen
Free planning of the defined specifications
Fast, clean and binding development
Non-binding offer and detailed documentation
Technical expertise right from the start
Consulting, planning, production, assembly and maintenance from a single source without subcontractors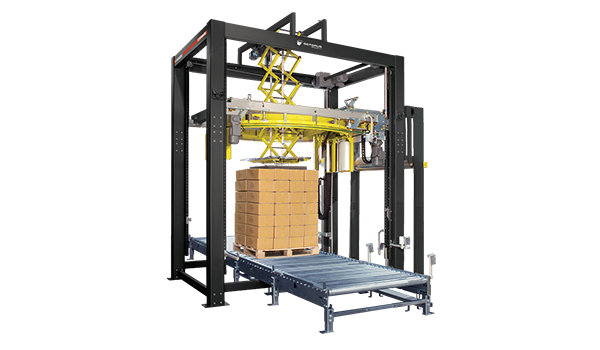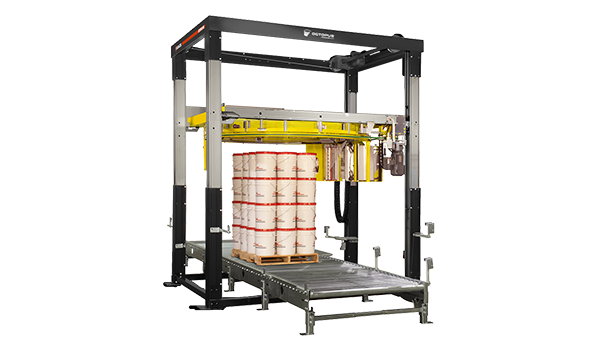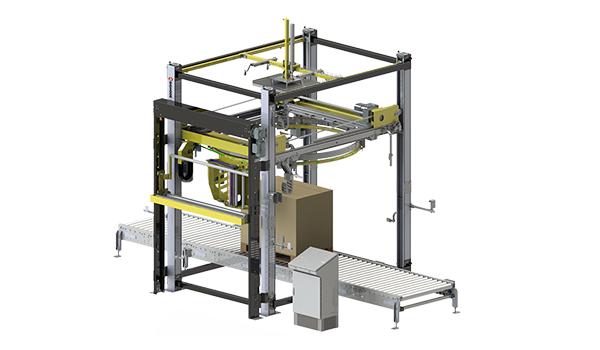 Request a non-binding offer for a BAUST packaging system now
Fully automated palletizing system | automatic palletizers
We will be happy to advise you on all forms and variants of fully automated palletizers and palletizing systems. Just give us a call or use our contact form.