Baust Punching technology | rotary die cutting
Rotary punching technology at the highest level
Baust punching technology offers you rotary punching machines, rotary punching tools like rotary die cutting, and service parts for all areas of rotary punching technology like stamping technology. Our many years of experience and know-how in the area of rotary punching for paper/printing, metal and plastic distinguish our products. You can rely on the technology leader. Find out more on our homepage.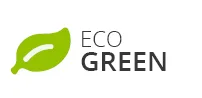 Baust Punching technology Products
Products for industries
sheet metal industry and plastic industry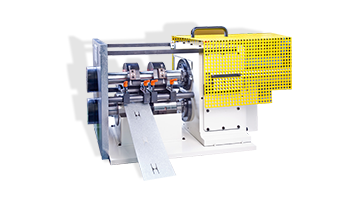 Punching plug-in units with electric control to be integrated directly into the profiling system
Recently, the Baust team completed a challenging project near Geneva. In addition to high demands on the quality, safety and ergonomics...
Powerful rotary die cutter for high production speed
As professionals in die cutting technology with years of experience, we know that our rotary die cutters are a testament to quality and are used by various market leaders. With Baust material handling systems, your operations become more fluid and can easily handle larger quantities of material, taking advantage of modern technologies and automation. Rotary die cutters are used to process metal and plastic, as well as lighter materials such as paper.
A major advantage that the rotary die cutter has over the flatbed die cutter is that very strong materials such as sheet metal or other metals can be processed with lower die cutting pressure – and therefore simpler machine construction. This means that the rotary die cutter can be used for a wide range of applications, for example in the plastics industry, the printing industry and the sheet metal processing industry.
Working precisely and economically with rotary die cutting technology
Our rotary die cutters for paper and rotary die cutters for sheet metal have been used for years as high-performance equipment in their respective industries. This is because, as a technology leader, we take our responsibility seriously to offer only high-quality, conscientiously manufactured products and are constantly developing our engineering to meet the latest standards.
A rotary die cutter ensures that precise work can be done while achieving a high degree of automation. But the rotary die cutter also stands for durability. Since both the roller die cutter and the counter die cylinder rotate, less die-cutting pressure is required and even particularly thick and solid materials can be processed without placing a heavy load on the machine. This effective use of physical forces and the robust processing make the roller die cutter a worthwhile investment.
The rotary die cutter as a versatile high-performance machine
With a rotary die cutter, it is particularly practical that it can be used with so many different blade heights and cutting profiles. As a die-cutting tool for paper, for example, the rotary die cutter is used to make accurate perforations and, depending on the type of machine, can also be used for long runs. The high-quality knives of the rotary die cutter can be easily resharpened, so there is no unnecessary waste or additional investment. The low-maintenance rotary die cutter naturally also allows repairs due to its careful and high-quality design. Let our experts for rotary die cutters paper or rotary die cutters sheet metal advise you to find the right device for your needs. We offer various versions of die cutting tools for paper, sheet metal and plastic, all of which can take your material processing to the next level at impressive speeds. Of course, with our broad inventory, we can also offer a selection of individual punch inserts, special tools and service parts.
The right rotary die cutter for all industries
For plastic die-cutting, we have a die-cutting insert with control in our range, as well as inserts for the rotary die-cutter that can handle material thicknesses of up to 5mm. You will be particularly impressed by the fully mechanical punching insert, which can be integrated into many existing devices. Here you'll experience the compact and robust design that creates continuous punching on sheet steel, aluminum and plastic webs. Our advanced plastic punches do continuous punching entirely without a motor at high speed. Our fully-mechanical rotary punch is available in a variety of specifications and allows for easy and quick tool changes. Let us consult you for professional punching tooling and design your new high performance material handling system or find the most suitable and easy to integrate punching inserts. With our rotary punching technology, you can always be sure that your high quality requirements are fully met.