Baust Rollers
Precision cylinders, drums and rollers for machine engineering and system construction
For over 6 decades, Baust has been delivering individually manufactured rollers for material and goods transport, as well as drums and cylinders for mechanical engineering and plant construction. High precision, quiet operation, long lifespan and quick service have long distinguished the excellent reputation of Baust's rollers in goods logistics and in mechanical engineering. Our considerable capacity for the fulfilment of individual requirements and material needs means that our rollers are always the optimum match for your process.
Excellent!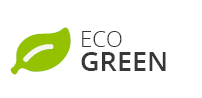 Drums & rollers
Individual heavy duty rollers, drums and cylinders for your requirements
Our pallet changers and inverters are in demand in the USA. Because there are only few models as diverse and powerful as ours. So far w...