Baust Material Flow Systems | Conveying and storage technology
Your Partner for material flow systems and pallet conveyor systems
In order to do justice to the diverse requirements of effective transport and logistics management, Baust Material Flow Systems for material flow planning offer you the following products: pallet changers, all-sides centering stations, elevators, shuttle cars, drum palletisers.
Our range of products is extended with products such as pallet magazines, pallet turners, pallet doublers, roller conveyors, chain conveyors, turntables, transfer units, lifting stations, centring stations, shuttle cars and control modules. You can see that the flow of goods and materials is secured with individual products and supported effectively.
We also develop complete systems for material flow. We plan your fully automatic pallet changing process with conveyor technology from a single source.
Superlative! // Award-winning! // Fabulous!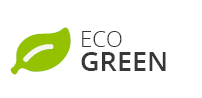 Our Products
MATERIAL FLOW SYSTEMS
Engineering­ state-of-the-art
Baust products are reliable and innovative systems to increase your profitability. Individual solutions with extensive engineering based on a large modular system ensure continuous maximum performance in your processes.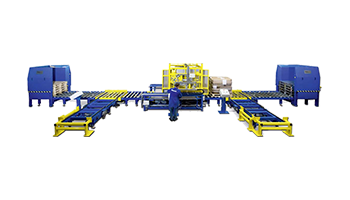 No matter whether clamping, pushing, turning or tilting: Everything is possible with the pallet changers from Baust.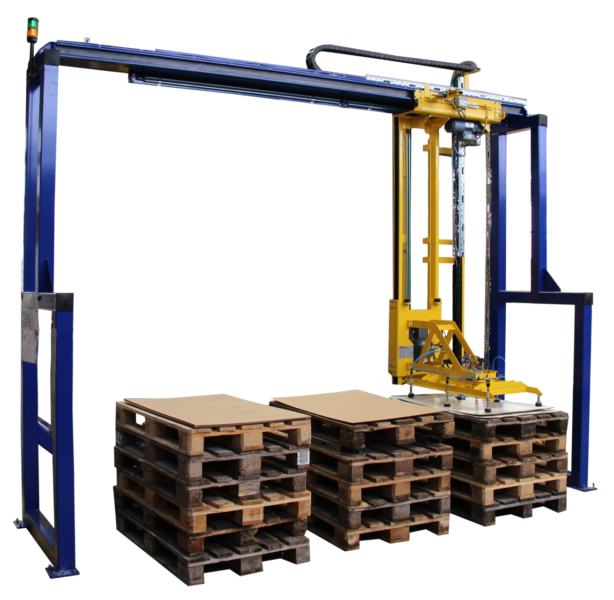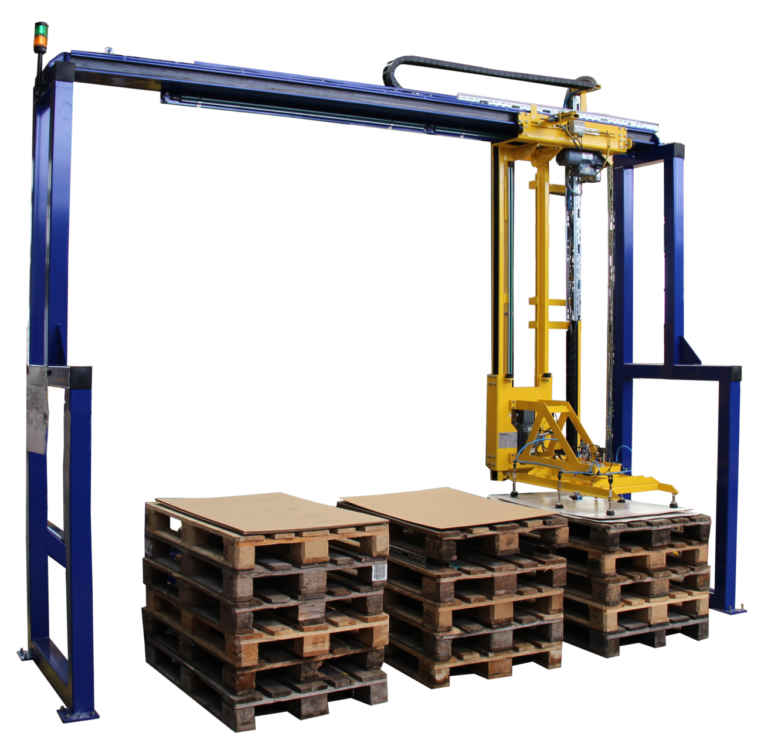 The slip sheet dispenser is the ideal addition for each automated palletizing system.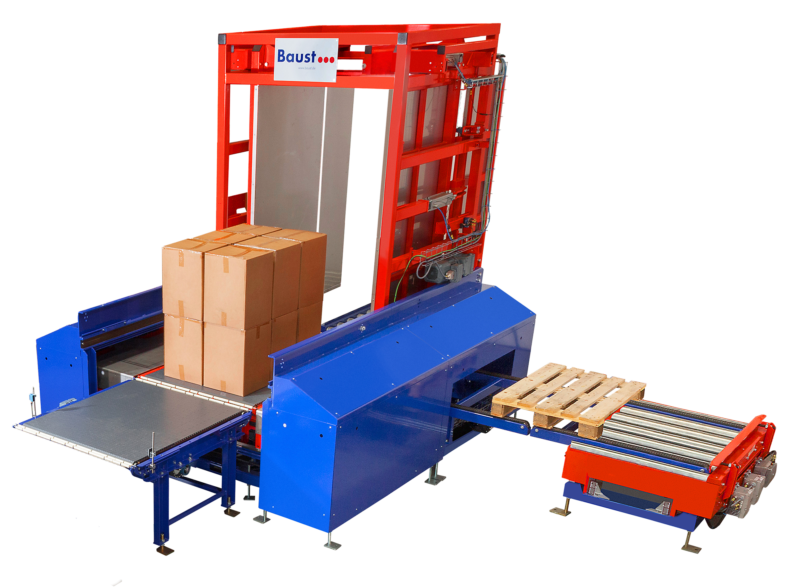 High-performance process for automatic palletizing and depalletizing for effective intralogistics.
Complete systems for the material flow
Planning for automation and conveyor technology for your palletizing system
Continuous product development and individual solutions made to measure
Often it is not the proven ways that lead you to success. Rather, it is the individual paths one takes to search for solutions that will advance you and your company and give you noticeable advantages in the market. Continuous product development is our passion, the exact implementation of your requirements is our competence. Take us at our word and challenge us!
Our palletising systems change, centre, wrap and disinfect pallets in one automatic line. When one machine performs several tasks, i...
WORLDWIDE BRANDS
who rely on Baust material flow systems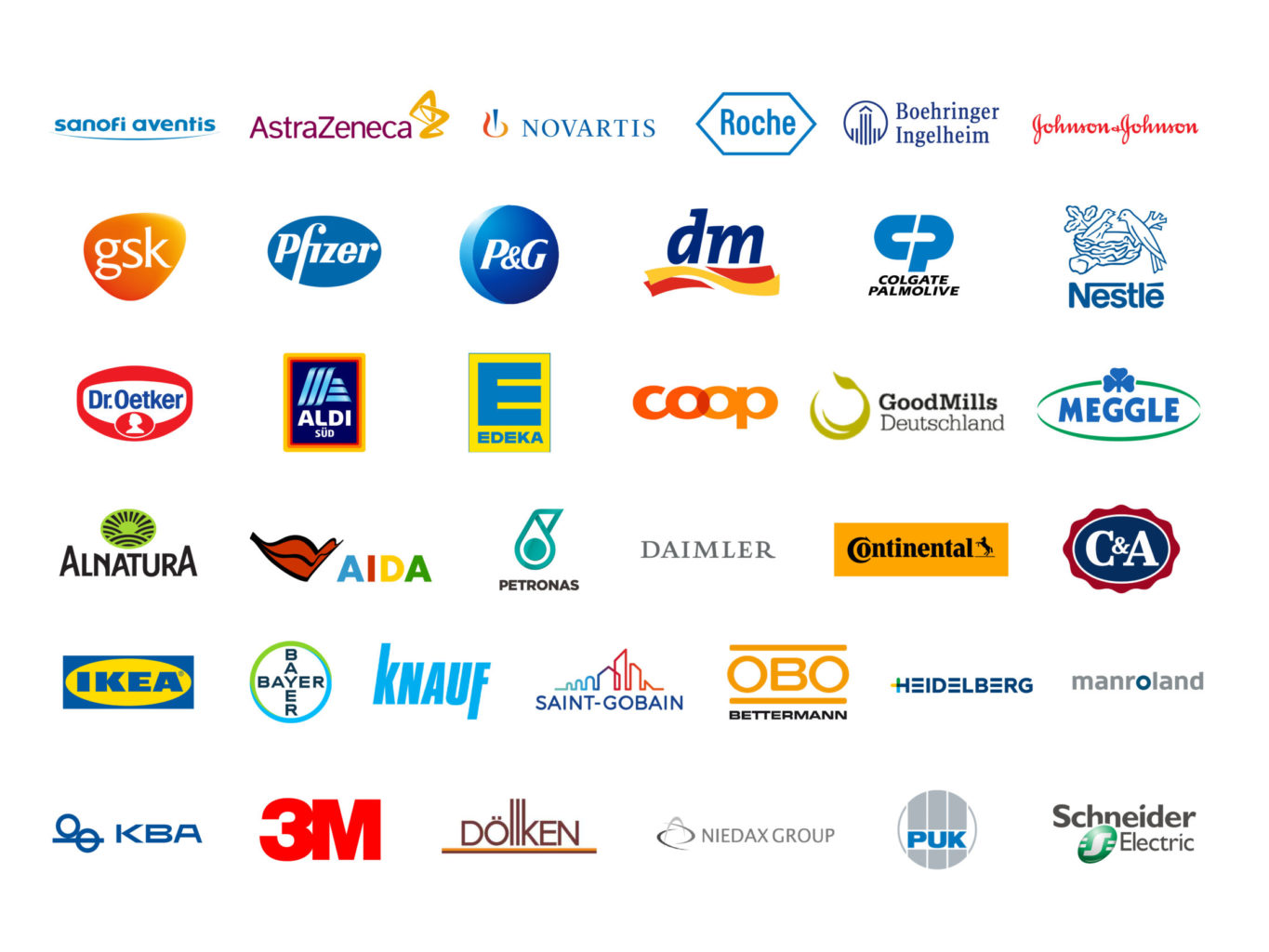 Material flow systems represent a logistics chain that starts with the supplier and ends with the customer. Baust supplies the appropriate technical components for smooth processes.
Baust supplies the appropriate technical components for smooth processes. Material flow or material flow systems represent a logistics chain that starts with the supplier and leads to the customer in the last step. Several processes are part of a material flow system, such as the extraction and processing of raw materials, packaging, warehousing to distribution to suppliers (distribution), as well as shipping to the end customer. Storage and transport are also important processes, where we develop and produce innovative systems in machine technology and plant engineering. In material flow planning, we offer reliable systems for many industries.
True to the motto "Engineering – state-of-the-art", our products in the material flow system include:
Pallet changer
Palletizers & depalletizers
Cover sheet applicators
Pallet aligner
Centering station
Pallet doffer
Drum palletizer
Traversing carriage
Pallet magazine
Pallet turning station
Vertical conveyor
Basic components
Control equipment
Up to complete systems for material flow in the form of semi-automatic or fully automatic palletizing systems. These internal material flow systems ensure the transport of various materials and goods within the company. Lift trucks, forklifts or modern conveyor technology are classically used for transport.
Service providers offer appropriate material flow planning and material flow analysis to optimize these workflows and processes. Here, internal as well as external components are examined and a corresponding optimization is developed. The results of the material flow analysis provide the company with important information about the efficiency of the company and possible process errors and weak points in the process chain. Specialists and managers can initiate changes on the basis of this analysis and thus optimize the processes in the warehouse and logistics.
Baust material handling systems are accordingly the ideal component for efficient, reliable and safe conveyor and storage technology worldwide. With our hybrid pallet changers, several processes (clamping, turning/tipping & pushing) can already be combined in material flow planning. This saves space, increases utility and reduces investment costs.
Palletizers & depalletizers for automatic palletizing of Baust also offer further advantages as high-performance processes for effective intralogistics.
Let us advise you on your material flow system without obligation.