KRS series | KRS punching insert for the plastics industry
The KRS series offers users in the plastics industry numerous advantages. Rotary punching technology means that rotary punching machines are quieter and more energy-efficient than conventional hydraulic or pneumatic punching units. Control and electronics are integrated in the aluminum frame to save space. Thanks to this design, the rotary die cutter can be integrated into an existing production line without great effort and space requirements.
The rotary punching machine is installed in front of the cutting unit and is an independent punching machine. It can stand alone or be integrated into an existing production line. A measuring wheel records the channel speed and the rotary punch works synchronously with the line speed. Tool and thus product change can be carried out safely within a few minutes.
Plastic materials up to 4 mm thick can be processed much more efficiently with Baust rotary punches.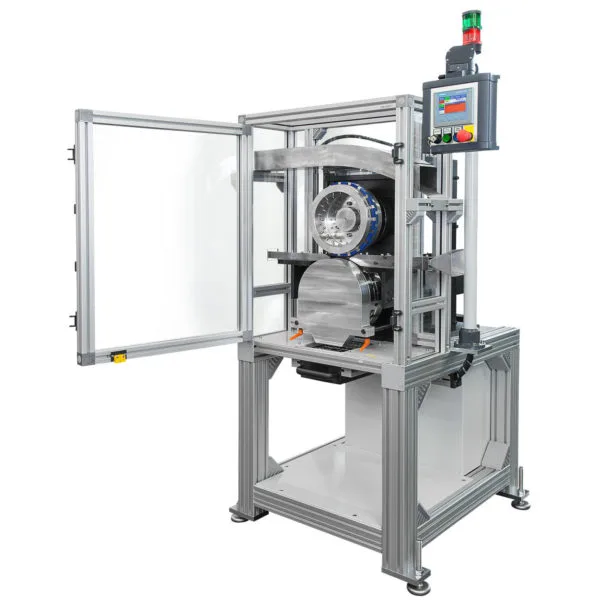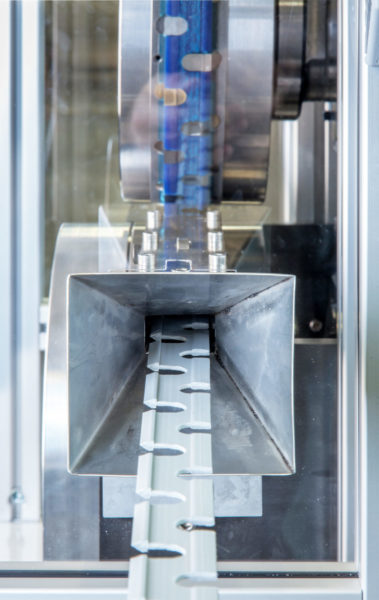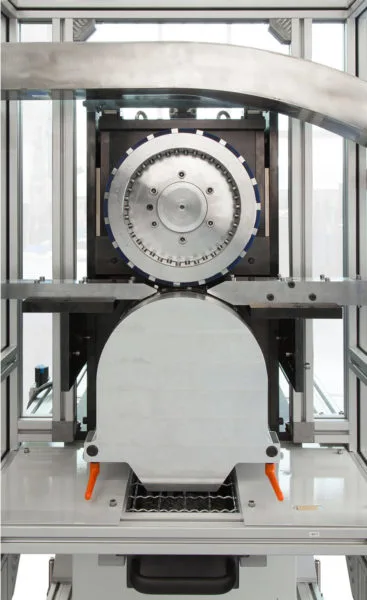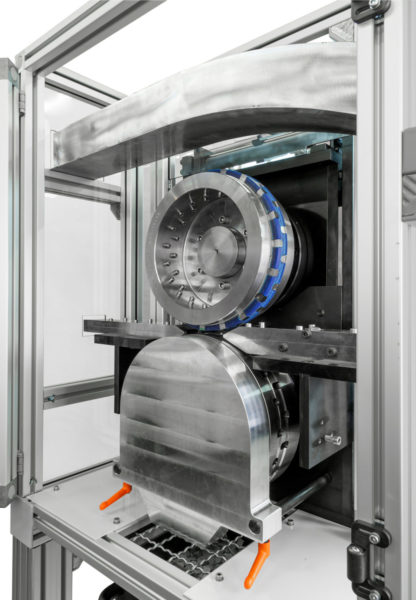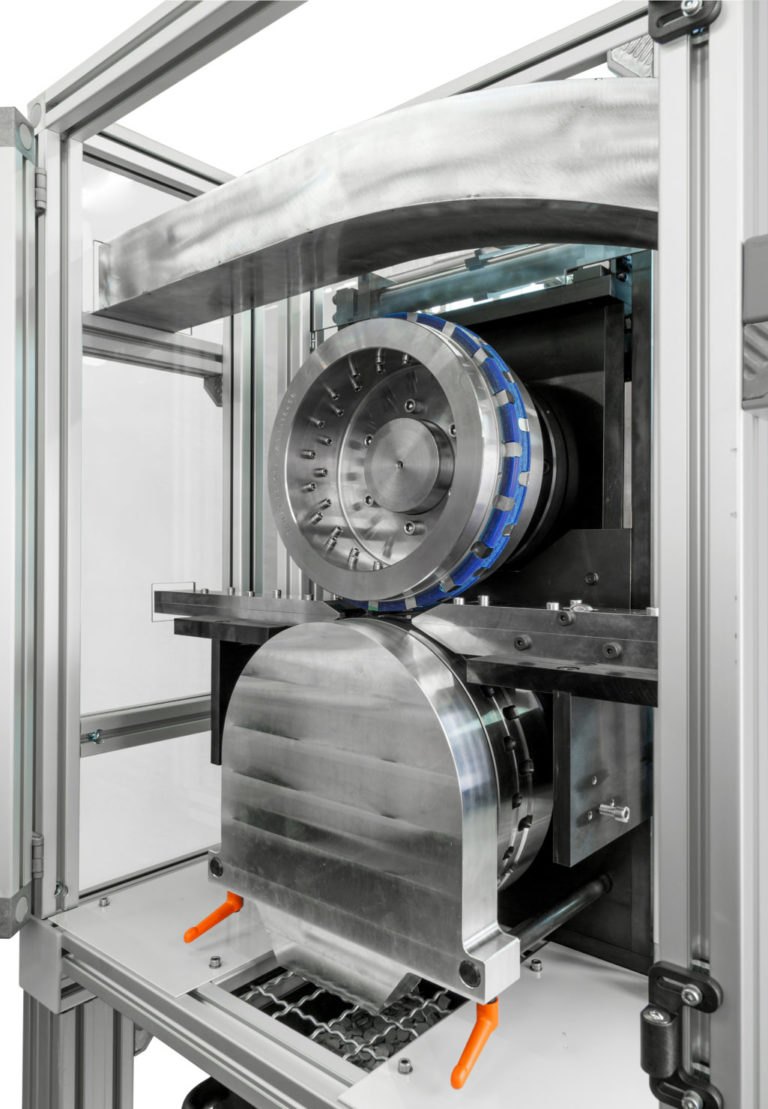 Advantages of our plastic punch:
✔ Compact design / little space required
✔ Plastic material thicknesses up to 4 mm
✔ Easy integration into existing production lines
✔ Particularly easy to use
✔ Automatic tool opening mechanism
✔ Open and close at any time during production
✔ Quick and easy tool change
✔ Opened punching tools during product calibration
✔ No play in the gears as they are always in mesh
(almost unique on the market)
Let us give you individual advice about our rotary punching machines for plastics.
Punching systems for corner bracket production
Technical specifications
Width: 1000 mm
Height: 1800 mm
Depth: 1000 mm
Weight: 350 kg
Production speed: continuously up to 50 m / min
Drive power: 1 – 3 kW
Connected load: 400V / 16A
Low noise <65 – 78 db (A) 1 m distance
Options
FX-Drive control for variable hole spacing
Output signal to control the separation unit
Indicator light
KRS extensions
KRS punches offer additional options for critical applications:
FX-Drive for variable, pre-programmable hole spacings The servo motor with a powerful control system punches hole sequences in pre-programmed hole spacings. Depending on the product or the required hole pattern, the individual sequences can be stored in "recipes" and easily called up from the control terminal.
Hole detection and evaluation using digital image processing. A special image processing sensor, light source and evaluation software determine 100% the respective hole shape and hole position and compare them with a reference image. If an (adjustable) threshold is exceeded, the system generates a warning or stop signal. A 100% result is therefore certain.
Rotary die cutter of the KRS series
Use the modern rotary die cutter of the KRS series and optimize your production processes many times over. In the plastics industry, the punching machines from Baust are among the most efficient of their kind: they save space and energy at high production speeds.
Request a non-binding offer now