Baust Group
Innovative systems in machine and plant technology
The Baust-Group based in Langenfeld (between Cologne and Düsseldorf) is a merger of four companies that have been supplying individual and reliable systems in the fields of machine and plant technology for 60 years.
Our range of services extends from high-quality material flow systems and innovative punching technologies to rolls for special applications and modern control technology in automation. Continuous product development and sophisticated engineering characterize all companies of the Baust-Group.
Excellent!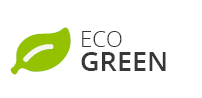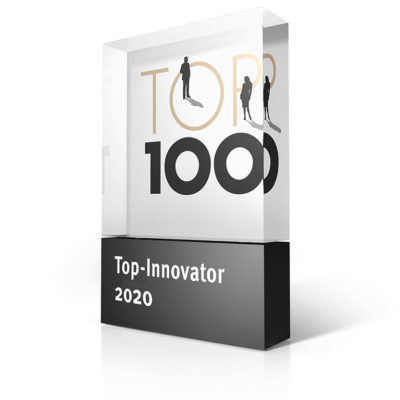 Precise technology in all areas
Companies of the Baust group

Material flow systems and conveyor technology with Baust

Material flow systems can revolutionize the production and supply chains in companies. They are crucial for moving materials efficiently and are subject to constant further development. One possible technology in the area of material flow is pallet conveyor technology, in which material is transported in pallets via rollable convectors within production facilities. Often these electrically powered systems are used to locate specific materials in a location or to move materials straight through an entire facility. Pallet conveyor technology has many advantages over transport by hand or with the help of heavy-duty warehouses and can, among other things, transport heavy loads efficiently and safely.
Complete solutions: Material flow systems according to your individual requirements
Material flow systems are an important aspect of goods management. Pallet turners and pallet changers can help to optimize material flow systems and make them more efficient. Since the material flow systems of companies that manage different materials often have specific requirements, there are pallet turners and pallet changers with different specifications and functions. This means that companies can select the pallet changer that best suits their needs and thus optimize their material handling system. In addition to the pallet turner/changer, we also offer palletizers/depalletizers, disinfection locks, cover sheet applicators, pallet aligners, centering stations, pallet doublers, barrel palletizers, transfer carriages, pallet magazines, pallet turning stations or vertical conveyors. Since every requirement in a company and in its material flow is individual, we offer you appropriate complete solutions with which you can exploit the maximum of efficiency in your material flow.
Punching technology with Baust for more efficient production
Punching technology is a technical solution that can be used in many ways. You can produce particularly quickly and efficiently with rotary die-cutting, as the die-cutting technology achieves production speeds of hundreds of punching processes per minute. Equipped with finely tuned punching tools, a wide variety of punching dies and modern punching systems, a wide range of projects can be implemented and complex components manufactured. Companies are faced with the challenge of efficiently and qualitatively fulfilling complexities with rotary die-cutting in order to ensure a smooth process with high precision.
Punching technology has enabled us to streamline the manufacture of many different goods. Rotary dies are an essential part of this technology. They are designed to machine materials quickly and precisely, meaning high production speeds are possible. As a result, costs can be kept down and products can be brought to market much faster.
We offer you special service parts, tools, punching units (BRC, BRV, BRE), as well as KRS punching units for the plastics industry, BRS rotary punching machines, FX Drive rotary punching machines and AX-Drive Dip & Drop (punching – ejecting). Contact us and we will be happy to advise you on a complete solution for efficient production.
Conveyor rollers, drums and precision rollers
Conveyor rollers are essential for the smooth functioning of a material handling system. They enable the entire system to move and transport goods, making the company and its manufacturing processes faster and more efficient. Conveyor rollers are found in various manufacturing applications and can be variably adjusted to meet the needs of the particular conveying process. A natural material flow takes place through the conveyor roller, which in turn optimizes manufacturing processes and offers efficiency.
Conveyor rollers are essential components of material flow systems. We produce conveyor rollers for various areas of application such as for pharmaceutical companies, the food industry, logistics centers, mechanical engineering companies etc. Quality and precision are the guiding principles for us in order to be able to manufacture for you according to your needs. Our conveyor rollers meet your requirements, whether they are made of steel, stainless steel or plastic and are coated, rubberized or specially sealed.
Drums & rollers for the printing industry and plant engineering
Precision rolls are an essential part of industry. They make it possible to manufacture precision parts with a high degree of precision while maintaining precision and accuracy. Precision rollers are used in many different areas of industry, such as mechanical engineering, the printing industry, sheet metal processing or textile and paper processing. Precision rollers offer advantages due to their production and processing speed as well as their durability and reliability. This makes them an essential part of any industrial production without which precision production is not possible. We have been supplying drums and rollers for more than 6 decades, the wide range of our options for adapting to your individual requirements and material specifications is what makes our work special. Let us advise you and we will ensure optimal coordination with your processes.
Automation and the latest control technology with Baust

Material handling systems are revolutionizing the way factories manage inventory and purchases today. Using state-of-the-art control technology, it is possible to operate these systems in a fully automated manner – which means that they are not only data-driven, but can also be continuously maintained and remotely analysed. Such control processes can be used to achieve improved control of logistics processes, which optimizes the efficiency of maintaining inventory levels.
In our complete solutions, we offer you a state-of-the-art control system for your material flow system. Benefit from our control technology and tailor-made interfaces adapted to your IT. Your advantages at a glance: PLC programming, electrical design, system control, process visualization, simulation, interfaces to higher-level systems as well as remote maintenance and analysis. Contact us, we will be pleased to advise you.